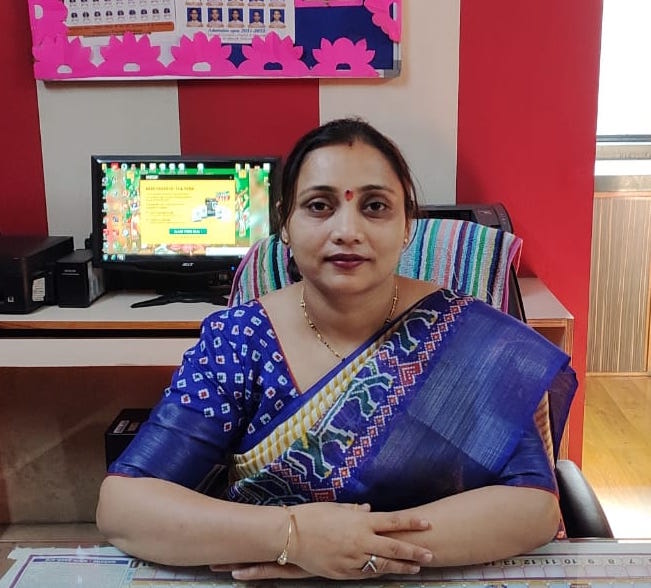 "Children are the future and the most valued treasure of a nation."
Dear Enlightened Parents,
Today's education system faces a greater challenge in terms of imparting the right knowledge and the apt experience that blends to create wonderful, young and successful students. We at SHREE SWAMINARAYAN SECONDARY AND HIGHER SECONDARY SCHOOL, SALVAV, VAPI provide every treasured child a platform to move with a positive mind full of confidence so that he grows up to become a strict disciplinarian and takes his country towards prosperity.
The world has become highly competitive. And to prepare our students to face the stiff competition, SHREE SWAMINARAYAN SECONDARY AND HIGHER SECONDARY SCHOOL, SALVAV, VAPI has adopted a pedagogy that caters to ever-changing challenges both in society and place of work. We concentrate on the overall development of our children with Spirituality that helps them overcome the adversities of life. We plan to arm the students with appropriate skills and a wide range of opportunities that would create in them the power to introspect and become great achievers in life. In short, we produce good human beings with compassion in their heart. We educate them about the importance of clean and green surroundings, provide them with national and international platforms, teach them to spirituality , up skill them to take vital decisions at the blink of an eye and infuse in them the obligation of preserving life on this beautiful planet by prolife rating the message of peace.
Dear parents I welcome you to a partnership which aims at molding our children in such a way that they become the true global citizens of India.